Different types of the trek can be performed in the Langtang region. The route of Langtang Gosaikunda is designed for the holy trek. It is in Rasuwa district in the surface of the Langtang region. The track formed by Langtang National Park is our main walking path. The jungle area creates difficulty for walking. This gives us a magical and thrilling experience. We can see the diverse landscape.
Our main destination of the trek is Gosaikunda Lake (holy Lake of Nepal). Water passes through gorgeous natural spring water. Bath in Gosaikunda Lake, our shrines are decreased. Till now it is followed said by our ancestors. After leaving this our main attractions there are the oldest monasteries, beautiful landscapes and local tribes. Combinations of all these things impress us so much. We get refreshed from our hang mind.
Langtang Gosakunda trek starts from Syaprubesi with a scenic 7/8 hours drive from historic city Kathmandu. It's a suitable moderate trekking destination in Langtang Region without challenging. Trail goes through the fascinating Tamang and Sherpa community villages with amazing dazzling mountains views and flora and fauna, passing trough many ancient monasteries, temples and typical villages along the way. Then we have final ascent to Lauribinayak Pass (4,609 m/15,121 Ft). Finally we go gradually down and up sometime, passing few villages on the way in Helambu region than finally we back to Kathmandu by bus from Chisopani.
Joining any of fantastic treks in Langtang region with Urbino Incoming will be surely an amazing and memorable trip once in a lifetime experience. Urbino Incoming also customizes trip according to your time and budget. Please feel free to contact us about your interests and desires.
Come and Explore the grand Himalayas!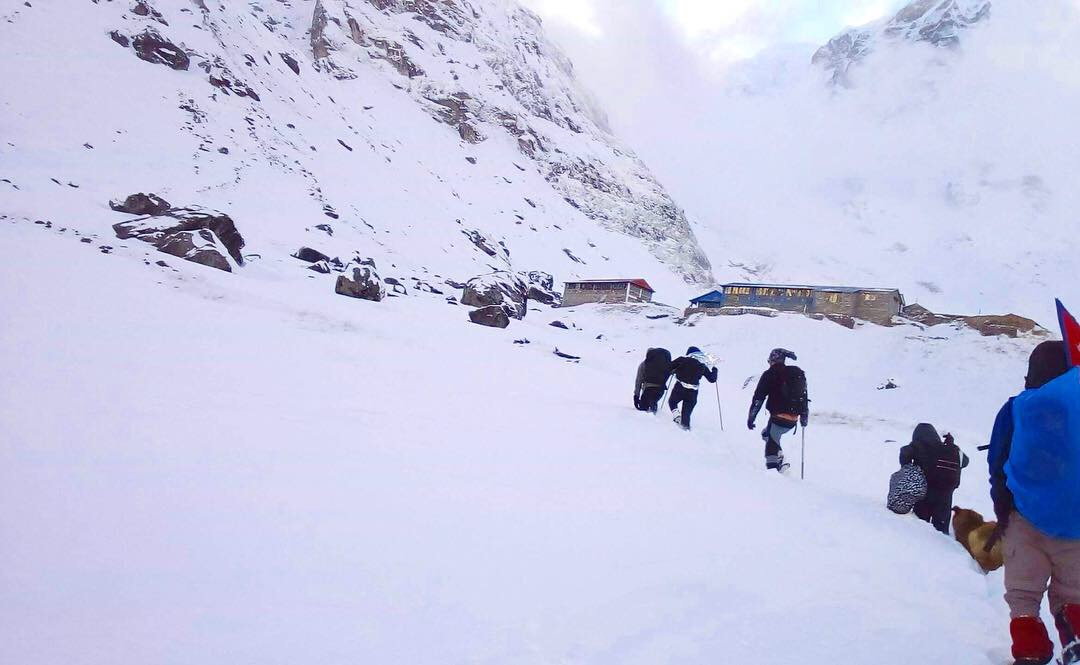 Guaranteed departure.
* in the case of 6 people, an escort will be present from Italy.